Who Was I?
Top:1948, my first camera; 1968, press pass
Bottom: Some famous people I shot during the '60s
From the Memoir: "I Visit a Psychic"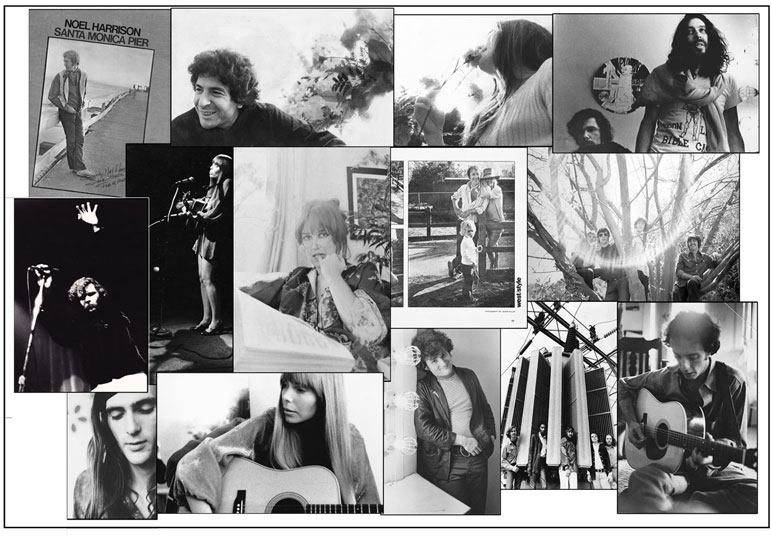 During the 1960s, I was a free-lance photographer shooting rockers and others for publicity and album covers. I was also so desperately unhappy that I tried to kill myself. When that failed I visited a psychic...

From the Memoir: I entered the consulting room, a tiny, yellow-tiled kitchen with a card table and two folding chairs. The psychic asked me to place my hands in his and tell him the date of my birth. I did. He got up, went into a room across the hall, where I could see him standing at a drafting table looking at a giant chart. He returned, sat down, sighed, and said,
"You have to stop driving."
"I live in Los Angeles. I can't stop driving."
"You're in legal difficulties about your car, and driving right now could be very dangerous for you. You have to stop."
This was decades before Google. How could he have known this? And why investigate anyway for five dollars?
He went on,"You've had a rough year, but in three months things are gonna improve. Your life will be completely changed. I see you in a school. It might be in Hawaii. It's a private school. It's not a Catholic school. I'm not sure what it is."
"Am I a student or a teacher?"
"You will be teaching and learning."
Within three months I was living in Synanon [California's first free residential drug rehabilitation center]. I was working in their school, the motto of which was "Teaching and Learning." Their main building was an old luxury hotel on the Santa Monica Beach, the sea and palm trees shining through the windows. Like Hawaii.
"Will I marry again?"
I was so lonely.
"Your last husband was a Pisces [yes, he was] and he was very bad for you. You will marry again but not for five or six years. That will be a very successful marriage. And then you'll marry again. That marriage will also be very successful."
"But if the next marriage is so successful...?"
"That one's gonna die on you."
I never told Art he was "gonna die on me." It was he, gloomily, constantly, who assured me that he would.